—
Ever since the "Horrorstuck" arc, we've seen Gamzee suddenly get "Flash-Step"-like quickness abilities and a relatively unexplained possesion of Lil' Cal. Not to mention a bunch of other mysterious things going on with him that makes us ask "What's his deal?"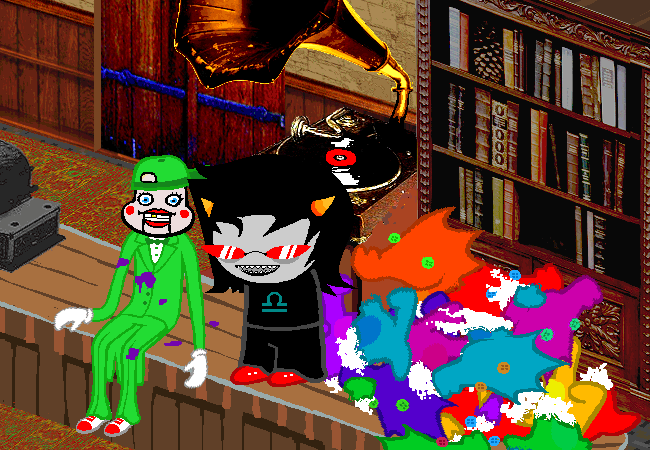 We assumed he somehow gained the ability to use flash-step when he got Lil' Cal, since those things showed up at the same time. I mean the visual callback was right there and was obviously meant to make you immediately think back to Bro with his own, identical, shadow-blur animation effect and ninja puppet-manipulation. This theory seemed to imply that the flash-step ability was tied to Lil' Cal somehow.
But from what we've seen, we can assume it's more of a hereditary ability. Since both Dave and Rose have been shown to use it -completely irrelevant to Lil' Cal.
So, what if we were only lead to believe Gamzee's fastness was due to flash-step? By the author purposely tying visual parallels to Bro while Gamzee was hanging around his puppet; "It has to be flash-step", we were completely convinced.
But Lil' Cal is carrying another theme during this arc; he's wearing an outfit reminiscent of The Felt. This was obvious, but its thematic significance went over all our heads, including my own.
After all, Hussie did go out of his way to put him in a green suit, and then show us an entire sequence explaining how he became dressed that way.
It seems pretty important!
So back to the theme: what if Gamzee did in fact gain abilities through Lil' Cal -not ninja abilities like the Striders, but powers that were linked with The Felt? I find it very possible that the fast powers he gained are directly mirroring Itchy's.
We've already seen that Caliborn is able to transfer powers into people across different planes of reality, through Lil' Cal's hypnotic stare. Remember the crazy-possession power-up he gave Alpha Noir? -or Union Jack, or whatever we're going to call him: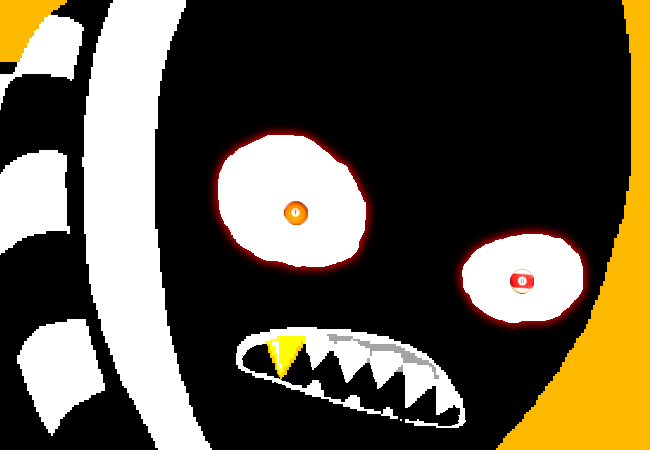 (Don't forget that time isn't strictly linear when influencing other universes. Caliborn sending powers to Gamzee may have happened in Gamzee's past, but would be something that Caliborn has yet to do.)
But obviously the kind of power-up Gamzee received would have been a bit different from Jack's.  What makes me think Gamzee's been gaining Felt powers all along, is how it so easily explains these other mysteries.
Like his strange inability to die. 
…Suddenly makes sense when you apply Clover's luck.
And then you have these instances:
I understand that Gamzee may have been referring to knowing where Karkat was going to be, because he'd been following him around. But considering that the only honks we heard from Karkat's perspective were always echoed in the distance, I doubt that Karkat and Gamzee were ever in the same vicinity at the same time until their infamous meeting on the roof.
If Gamzee had Fin's Future Trail ability then it would be easy for him to  keep tabs on where everyone will be and leave them notes, or orchestrate where everyone will meet.
It also explains how he always knows where to wait for people.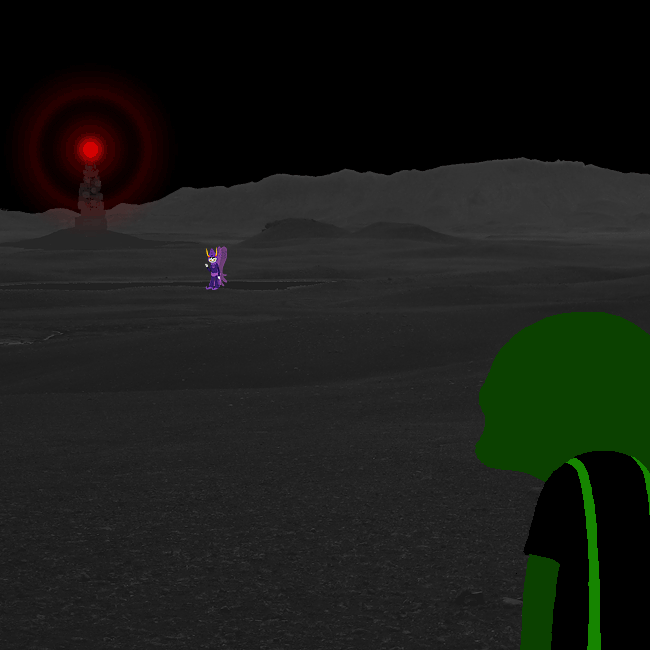 Always standing exactly where he needs to be.
He even had the Juju Breaker!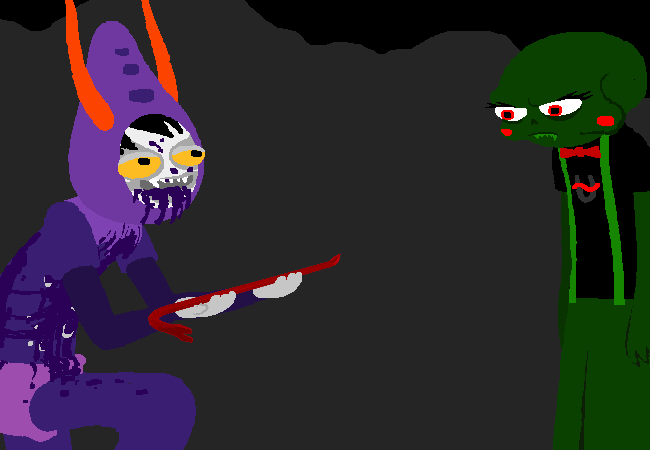 Okay, not sure if this one counts as an ability. Even though having that thing was literally Crowbar's only ability. But Gamzee holding it definitely does give him a thematic visual connection to the Felt.
I really doubt he has ALL of the powers of the Felt, just maybe a handful.
He could even be receiving them in tiers for deeds he does for Lord English. Maybe even getting them in order by number: Itchy's fastness first, then Doze's slow, until he climbs up to 15. The above panel might have been a way to show that he reached tier 7, which would mean next is -OH NO.
This is going to be one hell of a circus.